At Think Property & Co. we are seasoned professionals, providing a bespoke Property Management and Sales service for our clients. As industry leaders in Property Management, with more than 30 plus years' experience, we have an in-depth knowledge of the areas we serve in the Melbourne market.
We are a family owned and run business and our vision is to be the Property Management agency of choice. We seek to make a difference by turning positive customer experiences into longstanding relationships. For us, it's about being exceptional at what we do in the eyes of our clients, by providing them with an invaluable service.
The sole aim of our business is to maximise the value of our client's investments whilst delivering an outstanding experience.
Our Team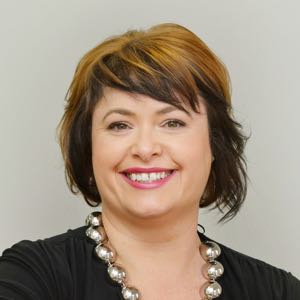 MARTINE BANNISTER
Martine is well-known for embracing change. Forward-thinking, innovative attitude means Martine is renowned for her honesty, down to earth, ethical approach. Prior to founding Think Property & Co., Martine was a partner in a successful real estate company where she led a team of more than 15 property managers, servicing three offices and overseeing more than 2000 properties.
She brings with her a wealth of experience, contacts and a spotless track record; Martine is the absolute best in the business with the knowledge and brains to back it up.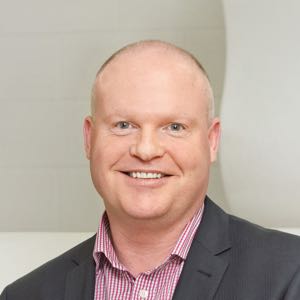 RANDAL SHARP
Randal Sharp is the driving force behind Think Property & Co., a true entrepreneur setting the benchmark for outstanding customer delivery. His relentless work ethic and long term relationships with investors and tenants alike has seen him develop a strong loyal following for more than 22 years. The key to his success is in his property management expertise and selling skills in an ever changing, dynamic industry. With an unwavering focus and commitment, Randal assists in ensuring his client's needs are centric to how the business operates.
What Our Clients Think
Many thanks Sarah. Have a great Christmas yourself and many thanks again for your extra ordinary efforts on this. You are without a doubt the best rental agent I have ever dealt with! Kind regards,
Thanks, Randal. I'm so pleased to see that the tenants are as pleased about the switch to Think Property as I am!
Chris and I would like to thank you very much for your excellent availability, communication and helpfulness while we have been living here. We know that you are working for the owners but we have really felt that you have our best interests at heart too. We'll definitely keep you in mind if we ever need to rent our place out in the future, or know someone else who does. Best wishes,
I approached Think Property recently to provide lease exit services and to seek new leasing tenants for my property held for 12 years in North Carlton. Randal was able to handle ALL matters in an expedient and professional manner with regular, concise and accurate communications – all undertaken during my subsequent absence from Melbourne. I feel the tenants provided via Think Property and Randal's expertise, are a great fit. I highly recommend Think Property for similar services – to any owner or landlord. P.S. – Randal also achieved a new monthly rent at a market rate – that was 7% above where I thought the market was. Sincerely,
Hi Randal, I have just gone through your website and it all looks great! Congratulations on the branding! Looks modern, stylish and sophisticated….represents the areas you are servicing perfectly! Kind regards,
Randal, as always, you have exceeded my expectations in your communication with me and I am so pleased to have chosen Think Property. You guys are amazing! Kind regards,
Hi Randal. Thanks for being the best ever Real estate Agent to work with!! We are delighted that we have two sets of tenants commencing today and locked in for some time.
Hi Randal, That's great. Thanks to you and Martine for all your help. I've certainly been impressed with the level of service I've received over the last few months. Kind regards,
Sarah you have been the best real estate agent we have dealt with in our 4 and a half years in Australia, not even Melbourne – Australia! Regards,
It's refreshing to have an agency who responds so quickly and efficiently – Thanks,
Hi Sarah, Thank you team for doing such a great job looking after our investment property. Regards,
Thank you so much for meeting with me yesterday and most of all for making me feel like you and your company will work with me personally to manage my property. Greatly appreciate you taking the time and initiative to not only discussing a change over to Think Property & co. but discussing a long term plan in managing my property. We are on the same page about what is required and this brings great piece of mind to a property owner who is not in country to handle some of the more complex issues we discussed. I look forward to working with your team! Thank you for treating me like a valued client! Have a great weekend.
Hi Randal, Many thanks for your help and expertise securing a quality tenant for us at College St Hawthorn, we greatly appreciate your confidence, efficiency, experience and enthusiasm and we will highly recommend you to others. Best wishes,
Thank you Randal and team at Think Property. Always attentive and willing to assist, they take an interest and really made the effort to best suit my needs as a tenant. All correspondence was prompt, easy, and all members of the team are approachable and friendly. I would certainly recommend Think Property & Co to anyone and not hesitate to use them in future. Thanks again Randal. Regards,
Hi Martine, Thank you so much for helping our tenant, I appreciate your assistance and action it is much appreciated. We feel that we finally have a manager who is actively working for us. Kind Regards,
Many thanks for making this such a smooth transition from old to new tenant. Many thanks.
Dear Randal and Martine, Thank you so much for all your hard work and effort in securing such great tenants for our unit. We truly could not have done ANY of this without you – your professionalism, insight, positivity and can-do attitude is outstanding. You have been a pleasure to deal with and we will certainly be recommending Think Property highly.
Hi Martine, Thank you so much for your reference, and being such an approachable and fabulous agent. I really will miss the place!
Dear Sarah, Thank you for the help and advise given to me and my Financial Attorney, Roger during the period of my ownership.  You are certainly the very best in handling a Client's property portfolio. I wish you every success in the future. Sincerely,
Hi Sarah, Thanks for your wonderful communication and problem-solving throughout all of this. Much appreciated. With best wishes,
Hi Martine Thanks for your email confirming advertisement of our apartment. The photos look great! Please thank Jonathan for his great work. Thank you also for your work in making this possible. We value your efficiency and professionalism and have no hesitation in recommending you to any prospective landlords or tenants. Kind regards,
Hi Randal We are really grateful for your help and hard work to get the house ready for the new tenants. You guys are the best! I hope the tenants will be happy there! Thank you so much ?
Many thanks Sarah. Have a great Christmas yourself and many thanks again for your extra ordinary efforts on this. You are without a doubt the best rental agent I have ever dealt with! Kind regards,
Thanks, Randal. I'm so pleased to see that the tenants are as pleased about the switch to Think Property as I am!
Careers
We serve our clients with integrity, credibility and professionalism; and are renowned for our down-to-earth approach and honesty. We challenge the norm and do things differently by providing a bespoke service with the sole aim of maximising the value of our client's investments and experience.
We are hiring and would love to hear from like minded people who want to be a part of something very different.